Self Care
During COVID-19, Stressful Times, and Beyond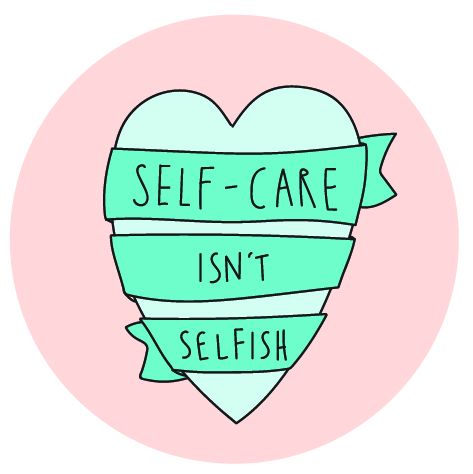 Date: Wednesday, July 8th 2020
Time: 11:30 am - 12:30 pm (CST)
Price: $5
Can't watch this live? No worries. Registrants will get access to watch the recording.
This webinar is approved for 1.0 CEUs from the Minnesota Board of Social Work.
It also may qualify for 1.0 Nursing CEUs.
Webinar Description

Stress. Anxiety. Frustration. Fear. Uncertainty. Have you felt any of these emotions lately?

If so, you are not alone.

The COVID-19 pandemic and recent social unrest are taking a toll on our emotional, physical, social, and financial health.

Self care is hard for many of us during 'normal' times. How are we supposed to manage all of this?

There are three common problems with a lot of self care advice:

1. It is too basic (Yeah...I already know I'm supposed to exercise, eat right and go to bed early!).

2. It creates extra work during an already stressful time. ("Do this new thing, this new thing, AND this new thing and you'll turn your life around!").

3. It's unrealistic (No, most of us can't actually do it all, especially during times like this. Some balls will drop!).

Let's explore a better way to do self care.

In this webinar you will learn (Learning objectives):

Triggers - How to identify what is bothering you, so you can resolve it.
Anti-Goals - How to identify what you don't want to do, so you can do what you want.
Subtraction - What to eliminate to make your life better.
Dropping the ball - What commitments to drop and what to preserve when time gets tight.
You will also learn practical tips on how to manage difficult emotions, achieve mental strength, and maintain physical and financial health during difficult times.

Date: Wednesday, July 8th
Time: 11:30 am - 12:30 pm
Price: $5

Can't watch this live? No worries. Registrants will get access to watch the recording.

About the Presenter
Josh Dye, MPNA is the President & Founder of the Convene Training + Resilience Community.

Since 2010, attendees in over 500 of his presentations have learned how to harness the courage to lead, create, have tough conversations, maximize precious time, and leverage moments of failure for meaningful growth.

What separates Josh apart from other speakers and trainers is how he combines practical, actionable tips with inspiration and motivation. He doesn't just tell you what to do, he charts the course for how to do it.

Josh authentically speaks from his own experiences, benefiting audiences with lessons from both his successes and gut-wrenching failures.

In 2010 Josh earned a Master's Degree in Public & Nonprofit Administration from Metropolitan State University.
Copyright 2020 © Convene, LLC, All Rights Reserved