Webinar Description
Do you struggle in difficult conversations? Have you ever let fear and anxiety prevent you from saying what needed to be said? Have you ever felt as though you don't know what to say?
In this webinar you will learn the powerful Compassionate Curiosity framework. It is designed to guide you through difficult conversations, at work and at home. You'll know what to say, how to say it, and when to say it in order to maximize persuasion while minimizing the risk of destructive dialogue.
You will learn (learning objectives):
How to defuse potentially explosive conflicts before the conversation breaks down.
How to use conflict as a tool to increase understanding and strengthen relationships.
How to use the fundamental tenets of cognitive behavioral therapy to help you to overcome fear and anxiety.
How to consistently put yourself in the best position for success.
The best things in life often lie on the other side of difficult conversations. However, fear and anxiety often overwhelm us and prevent us from standing up for ourselves when it matters most. Learn how to overcome this fear and deal with conflict in this webinar!
About the Speaker: Kwame Christian, Esq., M.A.
Kwame Christian, Esq., M.A. is the Director of the American Negotiation Institute where he conducts negotiation and conflict management workshops around the country. As an attorney and mediator with a bachelors of arts in Psychology, a Master of Public Policy, and a law degree, Kwame brings a unique multidisciplinary approach to making difficult conversations easier. In addition to his role with the American Negotiation Institute, Kwame also serves as a professor at The Ohio State University Moritz College of Law, the top ranked dispute resolution program in the country, and Otterbein University's MBA program.
He is the author of the best selling book Nobody Will Play With Me: How to Use Compassionate Curiosity to Find Confidence in Conflict. Kwame also hosts the top negotiation podcast in the world, Negotiate Anything. The show has been downloaded over 600,000 times and has listeners in 181 different countries.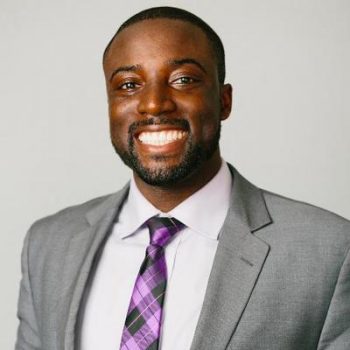 Kwame Christian, Esq., M.A.
Director, American Negotiation Institute