Webinar Description
We live in world of high stress. From intense workloads, to looming deadlines, to personal difficulties- stress takes on many forms that adversely affect productivity, performance, and health.
Stress is a real problem that affects the bottom line of work and life. When we try to manage stress instead of using it to our advantage it makes us feel:
Fatigued
Depressed
Unproductive
Unmotivated to achieve and succeed
When we embrace the power of stress utilization we realize that we are in charge of our
inspiration and energy levels and we become:
High performers
Energized
Healthy
Driven to conquer obstacles and succeed
Based on in-depth scientific research of how the human brain and body processes stress, working directly with hundreds of clients from some of the most intense environments imaginable, and challenging personal experiences, Dr. Terry Lyles has pioneered the field of stress utilization. Stress is not something that can be managed; but something that can be used and controlled for maximized output and success.
This insightful and eye-opening presentation will teach you: (Learning Objectives)
Why stress utilization is key and stress management is ineffective.
How to navigate stress and pressure in the workplace and your personal life.
The ways that you respond to stressful situations will define your future efforts and
endeavors.
Simple ways to recharge and recover for maximized energy throughout the day.
How to align your mind and body in order to maximize productivity.
Most of all, Terry shows you that when you take hold of stress you become a better more productive leader, manager, employee, and person in every area of your life.
About the Presenter: Dr. Terry Lyles
Dr. Terry Lyles' work is focused on teaching groups of all ages how to navigate life's storms and difficult situations through stress utilization and work/life balance training.
Terry has spent his life measuring and studying human performance. He holds a Ph.D. in psychology, has conducted extensive research in sports science, and is an expert in biotelemetry and psycho-telemetry.
Recognized as a thought leader in his field, Dr. Terry Lyles has appeared on NBC, ABC, USA Today, CNN, Headlines News, The Big Idea with Donny Deutsch, FOX News, and in U.S. News & World Report. He has also hosted a premier talk show sponsored by Success Magazine and was heard on-air as the "Stress Doctor" in south Florida.
Dr. Lyles has spent the past 20 years working with a diverse group of clientele in extreme settings. He has brought the vital tool of stress utilization to organizations like NASCAR Evernham Motorsports, DaimlerChrysler, Macy's West, Pfizer, Universal Studios, ABC, ESPN, and Disney.
Perhaps the greatest teacher has been Terry's own personal experiences. He has voluntarily placed himself into emotionally intense environments and situations like supporting fire-rescue workers in and around Ground Zero, helped international forensic medical teams in the Asian tsunami-torn area, and served regularly as a resource for other regions experiencing hurricanes and natural disasters.
He also has served as a caretaker for his own adult son—diagnosed with Quadriplegic Cerebral Palsy, he wakes up every day facing an uphill battle against his physical limitations. Despite being given dismal odds, his son emotes joy and powers through the day with immense motivation. His son's example made Terry ask an impactful question, "What is my excuse?" and then "What is your excuse?"
No one should live as a slave to his or her stress. Terry knows without a doubt that his time- tested, scientifically-measured approach to stress utilization fosters creativity, cultivates motivation, and increases productivity.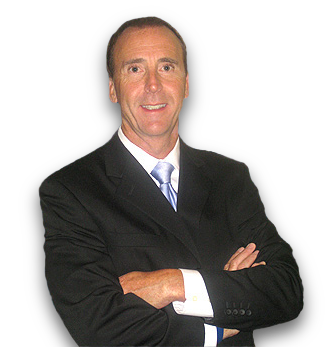 Dr. Terry Lyles