Webinar Description
This is a two-part series!
Part 1 – Depression and the Workplace
According to the American Psychiatric Association, the cost of depression in the American workplace is in excess of $200 billion annually. These costs are associated with medical expenses, absenteeism, presenteeism, disability costs, costs related to suicide, and other workplace burdens. With a prevalence rate of nearly 8% among full-time workers, no workplace is immune from the impact of depression.
In this training you will learn
Currently accepted causes and treatments of depression.
Risk factors associated with the onset of depression.
Strategies for educating your workplace about depression.
Recommendations to help employees access treatment.
No matter what position you hold in an organization, you will learn tips about how to mitigate the impacts of depression in the workplace!
Part 2 – Depression in the Family
It is estimated that nearly 7% of the adult population in the US will at some point in their life suffer from depression. It is a rare family that has not been touched by the pain of depression, which might include drug/alcohol abuse, job-loss, divorce, infidelity, suicide, emotional and physical harm, and a host of other difficult and hard to talk about subjects that harm the integrity of a family.
Despite an increasing number of conversations about depression in the public sphere, many families continue to fight this battle in silence and alienated from their loved ones.
In this training you will learn:
Currently accepted causes and treatments of depression.
Risk factors associated with the onset of depression.
Strategies for working with you loved one to seek help.
Recommendations to help your loved one or clients maximize the offerings of the professional mental health offerings.
Enjoy these webinars and more by enrolling your agency in the Convene Training + Resilience Community!
About the Presenter: Mark Meier, MSW, LCSW
Mark is a Licensed Clinical Social Worker with over with over 25 years of clinical, professional, and academic training on depression, to go along with a deeply personal understanding of the impact depression has on families and workplaces when left unrecognized and untreated. In 2009 Mark co-founded the Face It Foundation to provide free support services to men who deal with depression and who have survived suicide attempts.
Today Face It serves over 100 men each month with support groups, retreats, education classes, and social activities. In addition to his full-time work at Face It, Mark is on staff in the University of Minnesota's School of Medicine – Department of Family Medicine and Community Health and an advisor for multiple research studies on depression through the University of Texas Southwestern Medical Center. Mark has delivered over 350 talks across the United States on depression and he openly speaks about his own battle with depression that resulted in his hospitalization in 2002.
Mark believes it's his own experience with depression that has best positioned him to help others.
Mark's Story:
"Back in 2002, with my wife at work and three young children sound asleep, I sat with the barrel of a loaded gun in my mouth with every intention of ending my life. The never-ending pain, the constant voices in my head telling me what a failure I was, and a misguided belief that I would be doing those around me a favor by ending my life had led me to this point. Thankfully, the cries of my then nine-month-old daughter interrupted this very ill-conceived plan, giving me the chance to overcome my own depression and now give me the opportunity to found Face it Foundation and help others struggling with depression."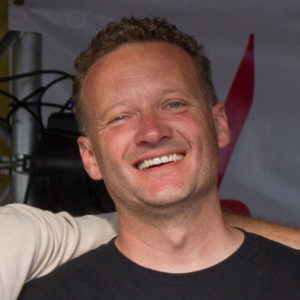 Mark Meier, MSW, LCSW
Co-Founder, Face it Foundation