Webinar Description
We live in a chaotic world that is growing increasingly more complex. Human services and public agencies are finding that those we serve are facing an increasing number of challenges in their lives. Further, our organizations are facing our own internal challenges to keep up with diversity, equity and inclusion practices.
This webinar will focus on the concept of intersectionality and how it can be used as a framework to better understand ourselves, our organizations, and those we serve. The session will help participants unpack and understand their own intersections of identity at the crossroads of race/ethnicity, gender, sexual orientation, class, religion, ability and more.
From there we will dive deeper to understand how these aspects of ourselves inform both our privileges and vulnerabilities and how those inform how we serve clients, and how we show up in this world.
Webinar Learning Objectives:
Understand the concept of intersectionality.
Understand how our intersectional identities show up in the workplace and in the
world.
Learn strategies using intersectionality to better serve our clients.
About the Presenter: Bruce Thao
Bruce Thao is Founder & CEO of LIT Consulting – Lead. Inspire. Transform. Bruce has over 12 years of experience working with diverse communities, including immigrants/ refugees, people of color and LGBTQ. Bruce brings added value to his clients through his combination of expertise in research, non-profit management, mental health & wellness, group facilitation, public policy and leadership development. He provides transformational coaching, diversity training and consulting at the intersections of race, class, gender and sexual orientation to help clients better understand how to evolve in our ever changing global landscape. His work helps leaders to show up as their best and full selves every day.
Through LIT, Bruce works with non-profits, government, academic institutions and foundations to assess and understand systems of oppression, diversity and inclusion both within and outside of the workplace, and to craft strategies to co-create new ways of thinking and working for equity. His leadership coaching focuses on empowering people of color and/or LGBTQ individuals with strategies to harness their inherent resilience and power to bring their full and best selves into the workplace and the world.
Prior to his consulting work, Bruce served for 5 years as Director of Programs of a $10 million non-profit driving national policy work, research, and capacity building programs for organizations across the country.
Bruce holds a B.S. and M.S. in Psychology from St. Joseph's University, an M.A. in Social Welfare and completion of all doctoral coursework in Social Welfare from the University of Chicago. He is a 2013 Bush Foundation Leadership Fellow, a 2014 White House Champion of Change, and was named 2016 Young Professional of the Year by the Saint Paul Area Chamber of Commerce. Bruce is currently authoring a book on historical trauma & radical healing.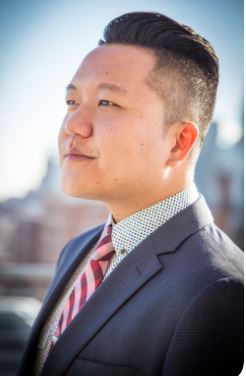 Bruce Thao
Founder & CEO