Webinar Description
Post-Traumatic Stress Disorder (PTSD) is a health issue most people are familiar with, but what about those individuals who dedicate their lives to caring for the traumatized? What is the cost to them? Every day, professionals in the 'caring professions' selflessly serve traumatized people.
However, research has shown it comes at an extreme cost. The empathetic nature of caring professionals exposes them to an increased risk of vicarious trauma, or Compassion Fatigue, where the helper during a crisis can also become personally affected without experiencing the trauma. The PTSD symptoms can begin to manifest in those serving the traumatized and begin to create significant personal, emotional, and psychological changes within a person.
Amy Cunningham discovered Compassion Fatigue in her work as a supervisor of a juvenile probation therapeutic group home. Not realizing it, Amy's constant exposure to the troubled teens and their issues would change her, and she developed Compassion Fatigue. After several months of implementing strategies recommended for Post Traumatic Growth, she began to normalize and find healing.
In this webinar, you will learn:
How to differentiate between stress, burnout, and compassion fatigue.
How to recognize the signs and symptoms of compassion fatigue.
How to identify the trajectory of compassion fatigue and begin to implement the 5 resilience's needed to assist you in achieving post-traumatic growth.
About the Presenter: Amy Cunningham
Amy inspires individuals to live a life of compassion, empathy, passion, and purpose. She has spent the last 19 years working with nonprofits and mental health organizations, which began with a focus on assisting adolescents to overcome trauma and redefine their lives.
After recognizing the negatives effects that caring can cause, she became a certified Compassion Fatigue Educator through Green Cross Traumatology, and has traveled throughout the nation advocating a balance between work, life, and taking care of oneself. In 2011, Amy developed the Compassion Fatigue Training Program for the Center for Health Care Services – a division of Bexar County, Texas' community mental health agency.
Amy currently serves as a Talent Management Consultant for CHRISTUS Health. CHRISTUS Health is an international non-profit hospital system with more than 35,000 employees. Amy serves on a team dedicated to the implementation and planning of all Leadership Development programs for the CHRISTUS Health System.
Since understanding Compassion Fatigue is vitally important to employee health, Amy pioneered the development of Compassion Fatigue training for CHRISTUS.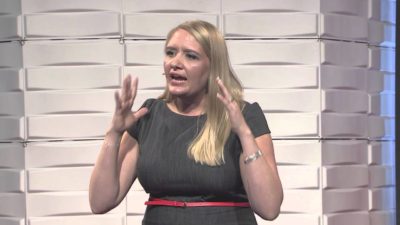 Amy Cunningham
Talent Management Consultant, CHRISTUS Health