Webinar Description
True wellness goes beyond fitness and nutrition. It starts with your mindset. What are the stories you tell yourself? We often carry stories about ourselves that are not helpful or uplifting. Sometimes these stories come from what other people have said about us. It is time to take a deeper look at what makes us tick.
In this presentation, Carisa Rasmussen, founder of Clean & Lean and regular Fox 9 morning show contributor, will help you see yourself in a new way. You will learn how to set and accomplish goals that nobody can prevent you from achieving. You will also learn some great fitness tips you can implement right away to improve your health.
You will learn:
How to train your mind.
How to address the unhealthy stories we tell ourselves about what we can and can't do.
How to set achievable personal and professional goals.
How to overcome adversity.
Get ready to gain a new perspective on wellness that will help you feel more healthy and achieve your goals!
Enjoy this webinar and more by enrolling your agency in the Convene Training + Resilience Community!
About the Presenter: Carisa Rasmussen
Carisa Rasmussen has been a speaker at both national and local events. Carisa has been a Fox 9 morning show contributor since 2013. She's known for cultivating hope and inspiration through her presentations and online courses.
Carisa built two successful business' and has been a consistent Fox 9 cooking and fitness contributor since 2013. The first company Carisa started and currently owns, Accessible Homes, builds and remodels homes for people with disabilities in both MN and western WI.
Rasmussen sees her greatest accomplishment as losing over 75 LB's while running a million-dollar business, as a full time student, all when she was still a new Mom. She shares that it doesn't matter what the goal is that you want to accomplish, you'll need the same tools to accomplish any goal.
Carisa has held pageant titles, competed at a national fitness competition and completed a half marathon. Rasmussen is the official personal trainer for Miss MN. She is a certified personal trainer, certified nutrition consultant. She has helped thousands of people create a more confident and healthy lifestyle through her online programs and motivational presentations.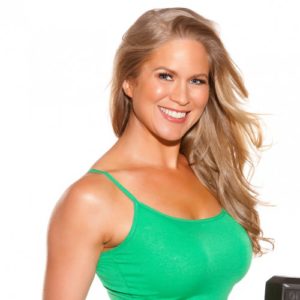 Carisa Rasmussen