Webinar Description
Assertiveness is being self-assured and confident without being aggressive. Someone who is assertive states their needs and opinions clearly, so that people take notice.
This webinar will help you navigate fear and uncertainty, and practice strategies for assertive communication. We will explore the importance of assertive communication, and practical strategies for owning your voice.
You will learn (Learning objectives)
The key differences between aggressive and assertive communication
The risks & benefits of being a more assertive leader
How to align your verbal, vocal, & visual communication to own your voice like a boss!
Join the Convene Training + Resilience Community to watch this webinar!
About the Speaker: Emilie Aries
Emilie Aries is a nationally recognized speaker, writer, and podcaster, and the Founder and CEO of Bossed Up, an innovative personal and professional training organization that helps women craft sustainable careers. Emilie is a political organizer turned award-winning women's leadership consultant. She has helped hundreds navigate career transition and prevent burnout.
Her new, Bossed Up, was published in 2019 by Public Affairs Books (a division of The Hachette Book Group). It helps people step up as the boss of their life and assertively design a sustainable career path.
She earned her B.A. in political science from Brown University and completed a Fellowship on Organizing at the Harvard Kennedy School of Government.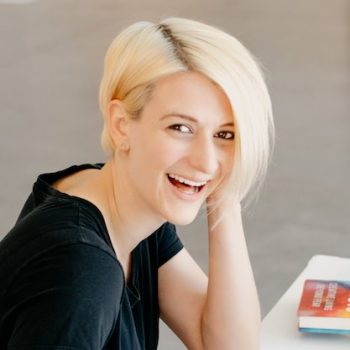 Emilie Aries
Founder & CEO, Bossed Up