Webinar Description
Letting go of what holds you back is the key to reaching your greatest personal and professional potential. Sharing tips from her bestselling book 13 Things Mentally Strong People Don't Do, Amy Morin, LCSW will share how to give up the unhealthy shortcuts that rob us of mental strength.
In this webinar, Amy will share a clear plan of how to build resilience and mental muscle that will help you during the greatest challenges you face in work and life!
You will learn:
How to stop wasting time feeling sorry for yourself
How to stop giving away your power
How to embrace change
How to stop wasting energy on things you can't control
How to stop worrying about pleasing others
How to overcome the fear of taking calculated risks
How to stop dwelling on the past
How to stop making the same mistakes over and over
How to enjoy the success of others
How to enjoy alone time
How to overcome feelings of entitlement
How to foster patience when results don't come immediately
This is a life-changing presentation. Don't miss it!
About the Presenter: Amy Morin, LCSW
As a psychotherapist turned author, Amy's mission is to make the world a stronger place. Her education and expertise as a psychotherapist, combined with her personal experiences overcoming tragedy, give her a unique perspective on mental strength.
In 2013, Amy introduced the world to the concept of mental strength when her article, 13 Things Mentally Strong People Don't Do, became an anthem read by more than 50 million people.
She's been dubbed the "self-help guru of the moment," by The Guardian and Forbes refers to her as a "thought leadership star." Her advice has been featured by numerous media outlets including Time, Fast Company, Success, Business Insider, Oprah.com, Fox News, CNN, CNBC, and Today. She also appears in a Red Bull TV show called Visions of Greatness.
She lectures across the globe to provide trainings, workshops, and keynote speeches that teach people how to build their mental muscle. Students from 42 countries access her online mental strength course.
Amy's also a lecturer at Northeastern University. She is a columnist for Forbes, Inc., and Psychology Today. She also serves as a parenting expert for Verywell.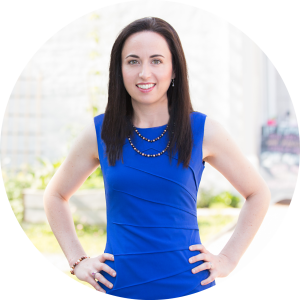 Amy Morin, LCSW
Bestselling Author & Speaker