Webinar Description
Every person has the power to communicate and connect authentically. On the other side of this connection is TRUST. And trust turns into more abundance, more partnerships, more progress.
What people don't realize is in order to get clear and make connections with people, we first need to understand HOW to discover our own truth, and share it with others in a way that resonates.
Erin Weed has developed a system for this called The Dig. She takes the audience on an interactive journey to first understand self, and then connect with others.
She teaches an exercise called Head-Heart-Core to help people understand the difference between expressing thoughts, feelings and desires. When people learn to communicate from all three places, we are showing up as the most authentic version of ourselves.
Erin helps people understand the unique power of our stories, the lessons we learn from them and the universal truths that tie all humans together.
Objectives
Increase trust among co-workers, colleagues and clients
Authentically communicate thoughts, feelings and desires
Use storytelling for deeper interpersonal connection
Distill your truth down to just ONE WORD
Feel more clear and confident with who you are</li
Aligning your work and life to be congruent with your words
Become more confident in showing up as your true self
Make stronger connections with people in a shorter amount of time
About the Presenter: Erin Weed
Erin Weed helps leaders and organizations find their voice and speak their truth. She is passionate about communication and authenticity…and the human connection that results as we show up as our true selves.
Erin has been a professional speaker for 18 years, and has spoken to over one million people at live events around the world. She has won numerous speaking awards, and was the closing speaker for TEDxBoulder 2017.
Erin is an experienced keynote speaker, workshop leader and emcee. Her style is humorous, authentic and engaging – the kind of presenter who everyone wants to be friends with. Her ability to connect and inspire keeps her busy traveling, and she hopes to meet you soon.
Career Highlights
Current Founder + CEO, Evoso (since 2012)
Creator and Emcee of Evoso Live, an annual speaking event in Boulder, CO
Author of The Dig (coming in 2018)
Spoken to over 1 million people at live events around the world since 2001
Named Best Speaker and Best Female Performer by speaking industry publications
Media appearances: CBS Early Show, CNN, The New York Times, The Washington Post
Founded Girls Fight Back in 2001, a social enterprise to end violence against women
Sold Girls Fight Back to Kirkland Productions in 2013
Author of Girls Fight Back! The College Girl's Guide to Protecting Herself (2 editions)
Named CosmoGirl of the Year by CosmoGirl magazine
Recipient of the Hometown Hero Award by John Walsh (of America's Most Wanted)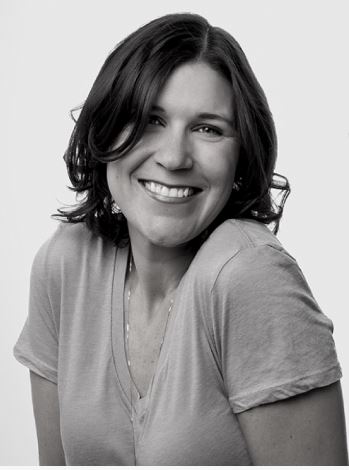 Erin Weed
Founder of Evoso, Professional Speaker & Trainer