Webinar Description
Transform Your Boundaries: Good Boundaries, Free You is centered on the simple notion that your boundaries are there to take care of you, but can't unless you tune in to, know and strengthen them.
Learn from author, national speaker, and therapist Sarri Gilman, LMFT how to tackle boundaries of all shapes and sizes, from the simplest to the most extreme, by developing the necessary techniques.
In this session you will learn:
A four-step process to build self awareness, boundary awareness, emotional awareness, and how to deal with the most challenging boundary issues.
How to examine cause-effect relationships and relate those to boundary development.
How to recognize which boundary skills you need to develop, and how to practice those skills.
Practical ways to set boundaries in extremely challenging situations.
Get ready to transform your boundaries and life with Sarri Gilman!
Enjoy this webinar and more training by enrolling your agency in the Convene Training + Resilience Community!
About the Presenter: Sarri Gilman, LMFT
Sarri Gilman, LMFT is a psychotherapist, author, and workshop presenter. She is the author of Transform your Boundaries® (2014) and Naming and Taming Overwhelm for Healthcare and Human Service Providers (2017). Her humanitarian work includes founding two non-profits, and running non profits for 20 years.
In 2014 she retired from running non-profits to focus on teaching about boundaries. Her work with people led her to conclude that we have lots do to clarify our boundaries, improve our self-care, and face the things that are overwhelming.
Sarri continues to work in private practice on Whidbey Island and teach workshops. She lives with her husband and a tiny dog name Romeo. She spends her free time nordic skiing, knitting, swimming, hanging with her grown kids, and jogging on the island roads of her home.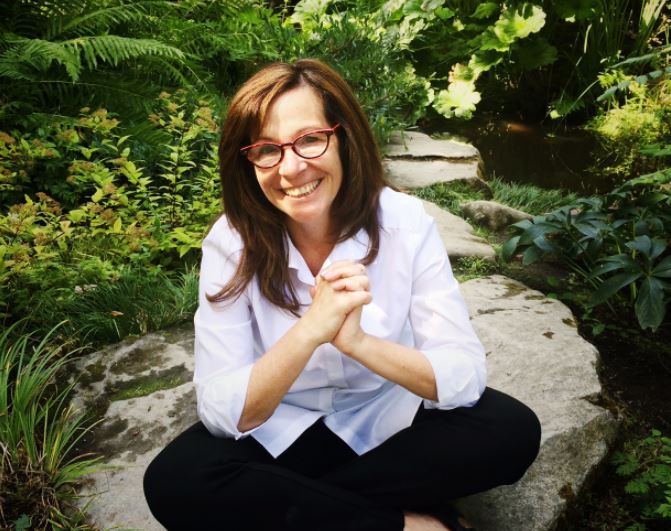 Sarri Gilman, LMFT
Psychotherapist, Author, National Speaker