Webinar Description
Imagine walking out of the grocery store with 4 bags full of fresh food, dropping one, and not bothering to pick it up.
Seems crazy, but that's essentially what most of us are doing all the time. The average American throws away over $35 each month in the form of uneaten food. Yup, the lettuce that went bad, the leftovers you never got around to eating, and the science experiment in the back of the fridge you're hoping your husband will clean up one day—they all add up to 15 to 25 percent of the food you buy going uneaten.
In this webinar you will learn easy tips on how to reduce food waste.
You will learn (Learning Objectives)
Grocery shop smarter
Plan meals better
Decode expiration dates
Use your fridge to its full potential
Cook with leftover ingredients
Store foods properly, including specific shelf-life, storage and creative use-it-up ideas for more than 85 common foods.
Reducing food waste has never been easier or more delicious! Learn how in this webinar!
Join the Convene Training + Resilience Community to watch this webinar!
About the Speaker: Dana Gunders
Dana Gunders is a national expert and strategic advisor for food waste reduction. Dana focuses on solutions that prevent surplus food from occurring, as those are the solutions with the highest financial and environmental return.
Some of her proudest achievements include authoring Waste Free Kitchen Handbook, testifying in Congress, and helping to launch both the food-waste think tank ReFED and the now $100M Save the Food campaign.
For almost a decade, she was a Senior Scientist at the Natural Resources Defense Council (NRDC) and one of the first to bring to light just how much food is wasted across the country through her 2012 report Wasted: How America is Losing Up to 40% of Its Food from Farm to Fork to Landfill.
Her work has been covered on Last Week Tonight with John Oliver, NPR Science Friday, CNN, NBC, New York Times, Wall Street Journal, Fox, Dr. Oz and many other outlets.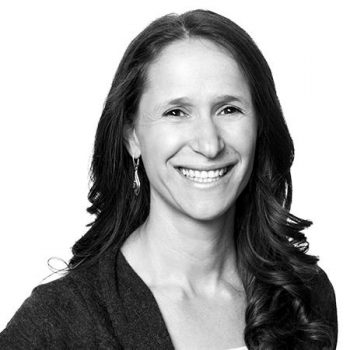 Dana Gunders
Author & national expert and strategic advisor for food waste reduction