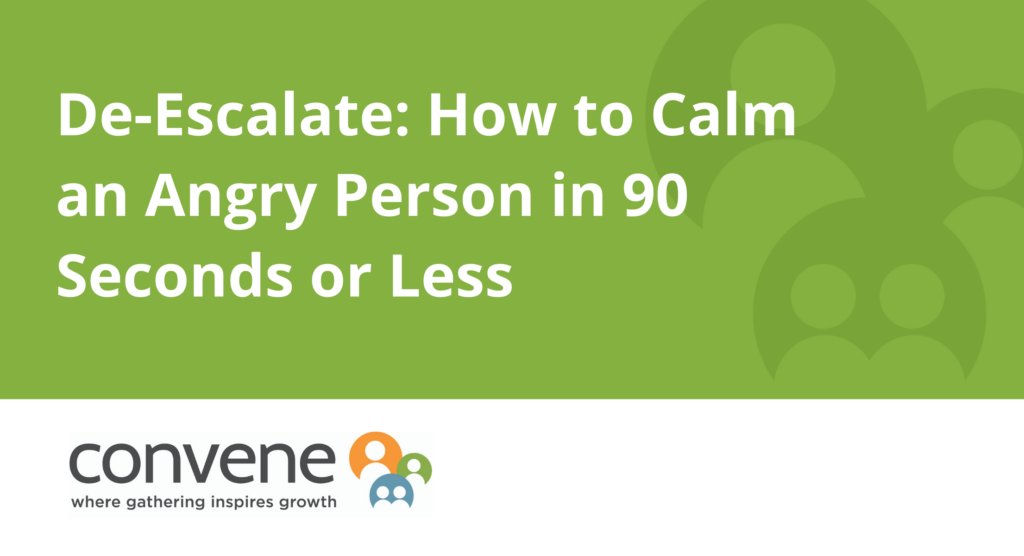 We live in an increasingly divided world and most of us have encountered our fair share of aggressive people and difficult confrontations.
Fortunately, we now have the tools to become peacemakers and transform emotionally volatile situations and hurt feelings to calm, non-aggressive ones.
In this webinar you will learn a set of social listening and communication skills, based on the latest findings in neuroscience and meditation.
You will also learn practical tips on how to be civil in an uncivil society.
We can bring peace to all facets of life, cultivate healthier relationships, and participate in creating a more caring and compassionate future for us all.
Learn how in this webinar!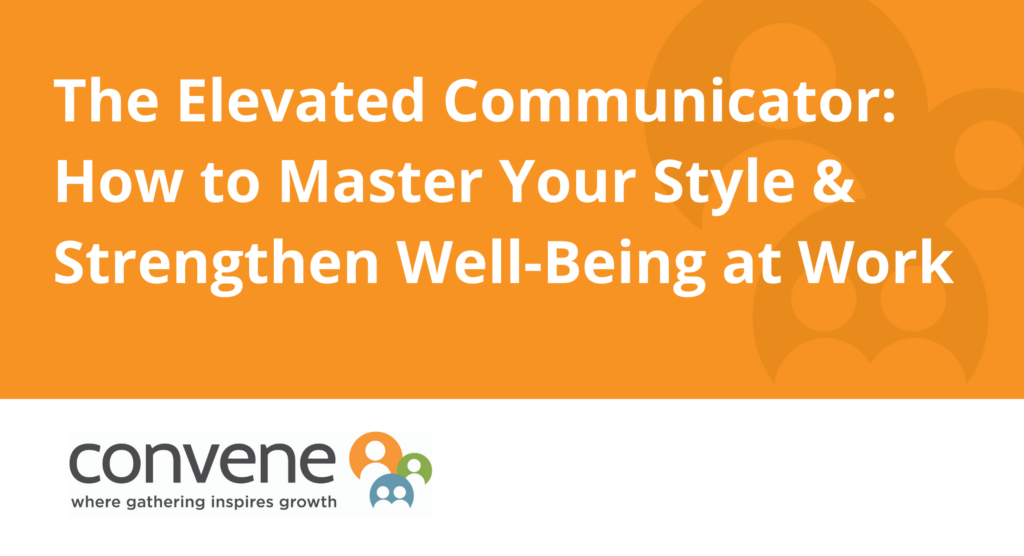 Discover your communication style and elevate consciousness at work to build trust, strengthen collaboration, relieve stress, and improve wellbeing.
Our work lives revolve around effective communication. It is essential for cultivating trust and team collaboration, as well as strengthening our motivation and wellbeing at work.
And with teams experiencing more anxiety, stress, and burnout than ever before, strong communication skills have never been more essential.
In this webinar you will learn the 4 communication styles based on  Maryanne O'Brien's  proprietary model:
Expressive
Reserved
Direct
Harmonious
You will also learn:
The connection between emotional health and communication patterns.
Strategies to manage your communication style under stress.
Practices to improve your well-being and reduce conflict.
Methods to flex toward other styles to communicate more effectively with people.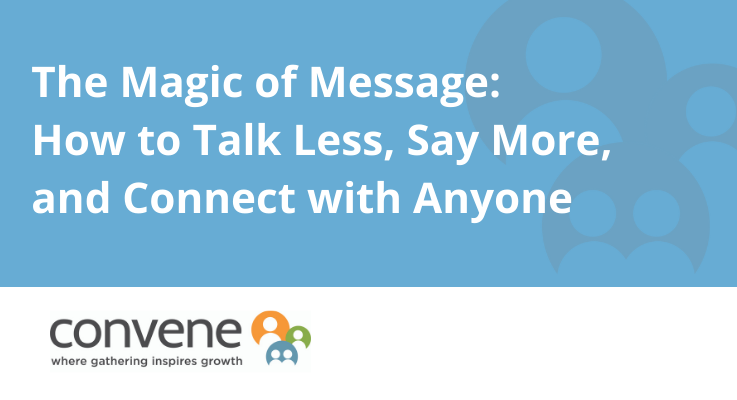 Did you know the world's shortest joke can be told in just two words?

It's hard to get our ideas to spread. The real problem is that we focus too much on how great and innovative our idea is, rather than how clear and understandable it is.

But in truth, the more you know about something, the harder it is to explain it to an outsider.

That's why to spread our ideas we need to be able to state what it is, who it's for, and why it matters in one sentence. Yes, just one. And in this program, you'll learn how.

In this session you're going to learn how the greatest communicators capture attention, earn trust, and build meaningful relationships, and how you can apply the same techniques to elevate your message the next time you have something important to say.

In this webinar you will learn (Learning Objectives):
Understand the formula for producing crystal clear messaging.
Apply the techniques used by the world's best thinkers and doers to capture attention and earn trust in their communication and conversations.
Create brand new messages that move people to action.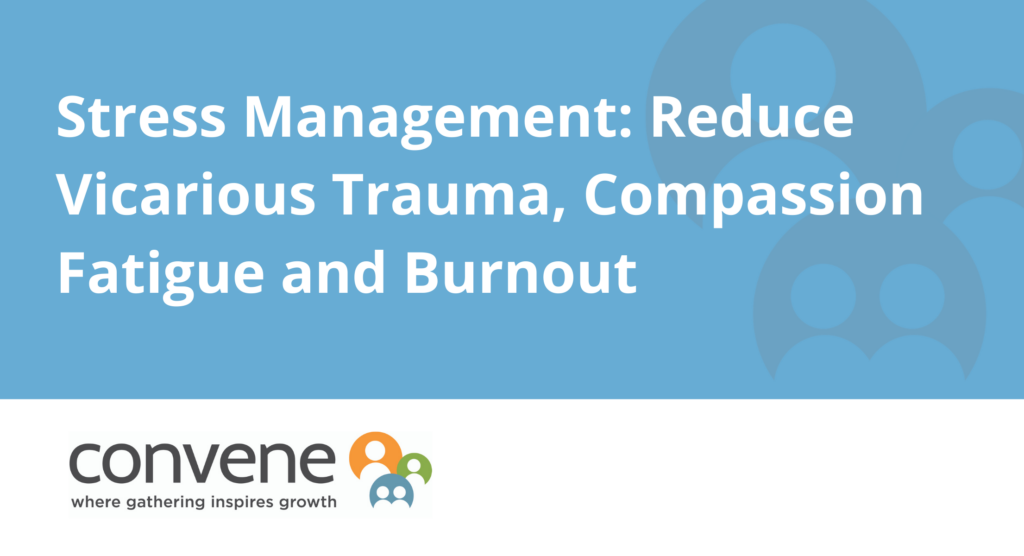 Stress Management: Reduce Vicarious Trauma, Compassion Fatigue and Burnout
This webinar will explore two questions:
1. What does a healthy identity look like when incorporating mind-body-spirit self care practices that help manage stress?
2. How can we implement effective mind-body-spirit practices to achieve and maintain wellness and wholeness?
In this webinar you will learn (Learning Objectives):
How to identify stressors and their impact on your life.

The difference between vicarious trauma, compassion fatigue, and burnout.

Learn stress-relieving tools to target specific stressors.

How to set professional and personal boundaries in order to alleviate stress.
About the Speaker: Dr. Gimel Rogers, Psy.D., ABPP
Dr. Gimel Rogers is a licensed psychologist and is Board Certified in Clinical Psychology from the American Board of Professional Psychology.
With over 10 years of clinical, professional speaking, and training experience she is the owner of F.I.R.E. Igniting Lives and founder of One Temple Fitness. She is a Custody Evaluator of the Professional Clinical and Forensic Services department at the Institute on Violence, Abuse, and Trauma (IVAT).
She earned her doctorate from Pepperdine University and has provided trauma-focused care with clients from the Children of the Night Program, the Ventura Youth Correctional Facility, FCI Terminal Island, and community programs serving survivors of intimate partner violence.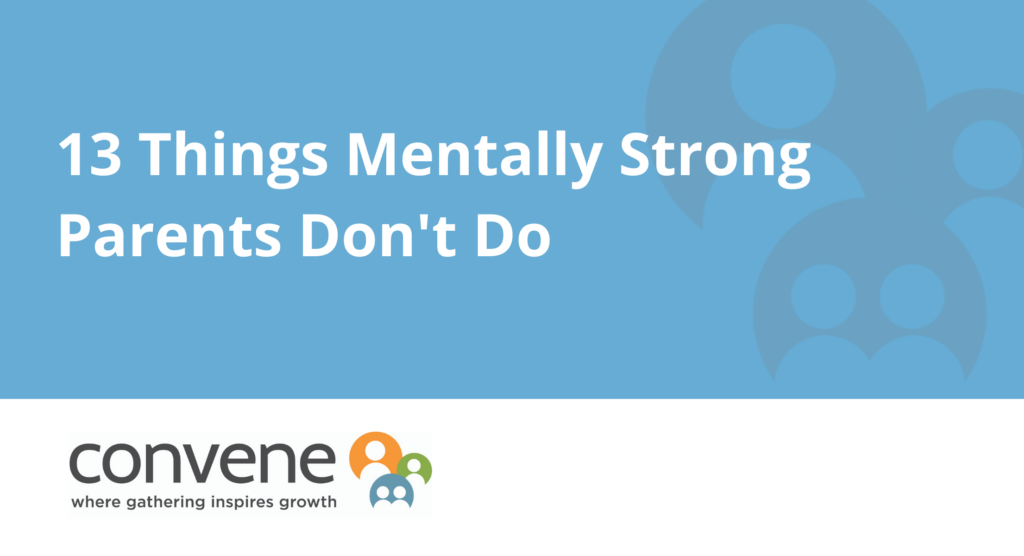 In this webinar, Amy Morin, LCSW will provide guidance on how to raise mentally strong children.
Amy will share research, stories, and examples that help participants understand: (Learning Objectives)
The 3 fears that affect the way we raise kids.
The 13 unhealthy yet common parenting strategies that rob kids of the mental strength they need to become the best versions of themselves.
The exercises that parents can perform alongside their children to help them build and flex the mental muscles they're going to need in the real world.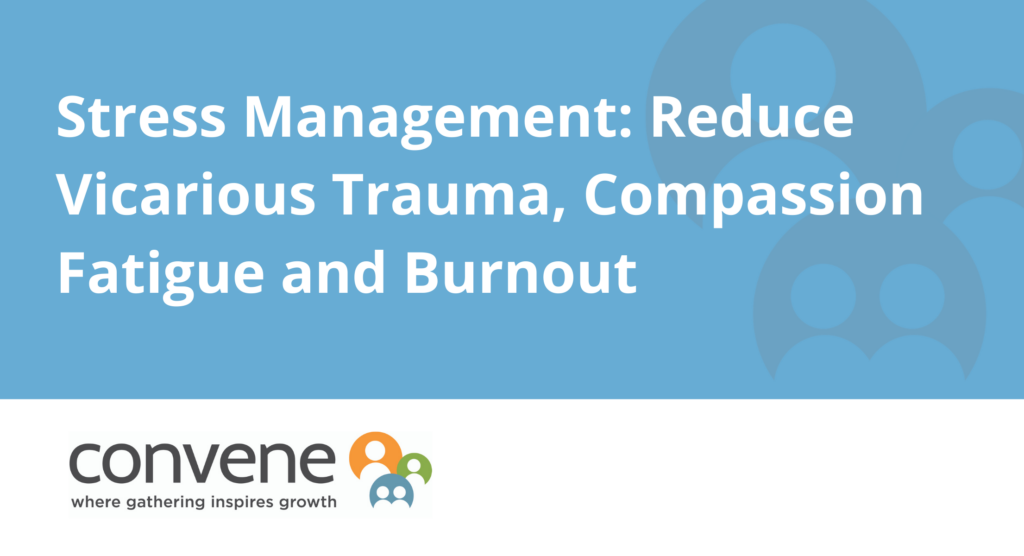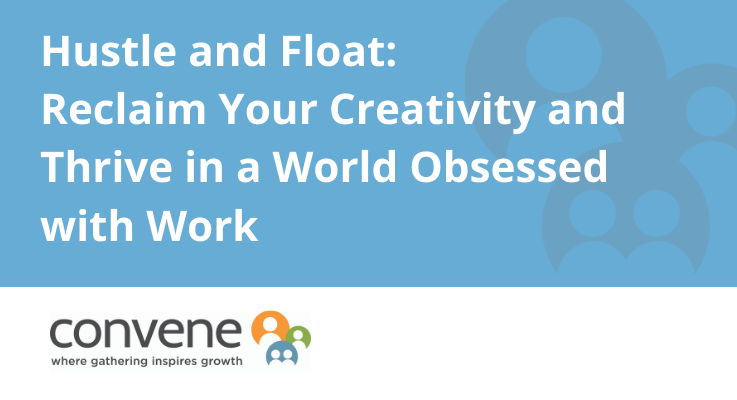 As we struggle to keep up in a knowledge economy that never sleeps, we arm ourselves with life hacks, to-do lists, and an inbox-zero mentality, grasping at anything that will help us work faster, push harder, and produce more.
There's just one problem: most of these solutions are making things worse. Creativity isn't produced on an assembly line, and endless hustle is ruining our mental and physical health while subtracting from our creative performance. Productivity and Creativity are not compatible; we are stuck between them, and like the opposite poles of a magnet, they are tearing us apart.
When we're told to sleep more, meditate, and slow down, we nod our heads in agreement, yet seem incapable of applying this advice in our own lives.
Why do we act against our creative best interests?
WE HAVE FORGOTTEN HOW TO FLOAT.
The answer lies in our history, culture, and biology. Instead of focusing on how we work, we must understand why we work―why we believe that what we do determines who we are.
This webinar will explore how our work culture creates contradictions between what we think we want and what we actually need, and points the way to a more humane, more sustainable, and, yes, more creative, way of working and living.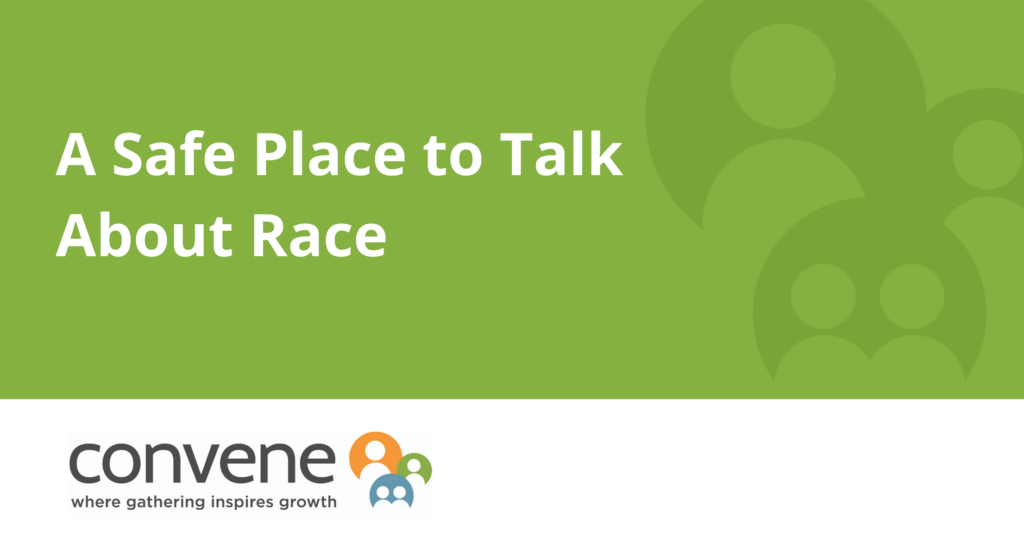 A Safe Place to Talk About Race: How to Address Race and Culture at Work
This webinar offers practical and real approaches to discuss and navigate the issues of race and culture in the workplace. You will discover steps and tools for more effective outcomes that help you lead with greater confidence.
You will learn:
Current Social Justice Issues – How to handle these at work.
It's not our fault – Now, what basic definitions do we need to know?
Is Everything about race and culture? What's the difference
Opportunities! 5 ways to respond when someone else makes mistakes.
Opportunities! 5+ ways to respond if you make mistakes.
What race and culture skills the best leaders demonstrate.
About the Speaker: Sharon Davis
Sharon Davis is a founding member of the Institute for Healing of Racism in 1987.
She has conducted International Dialogue Racism sessions in Mmabato, South Africa, and facilitated a Public Seminar on Cultural and Tribal Unity in Gabaronne, Botswana, and conflict resolution in China. She was interviewed by McNeil/Lehrer Newshour for the "Healing Racism in America" segment.
Sharon served as an International Institute and U.S Immigration Services speaker and MC at Swearing-in Ceremonies for new Americans, a regular TV panelist on "Interfaith Odyssey", and Advisor and former Executive Director at the National Resource Center for Racial Healing which included being a Project Advisor – Diversity for NASA's Jet Propulsion Laboratory Saturn Titan Mission.
Productivity and Time Management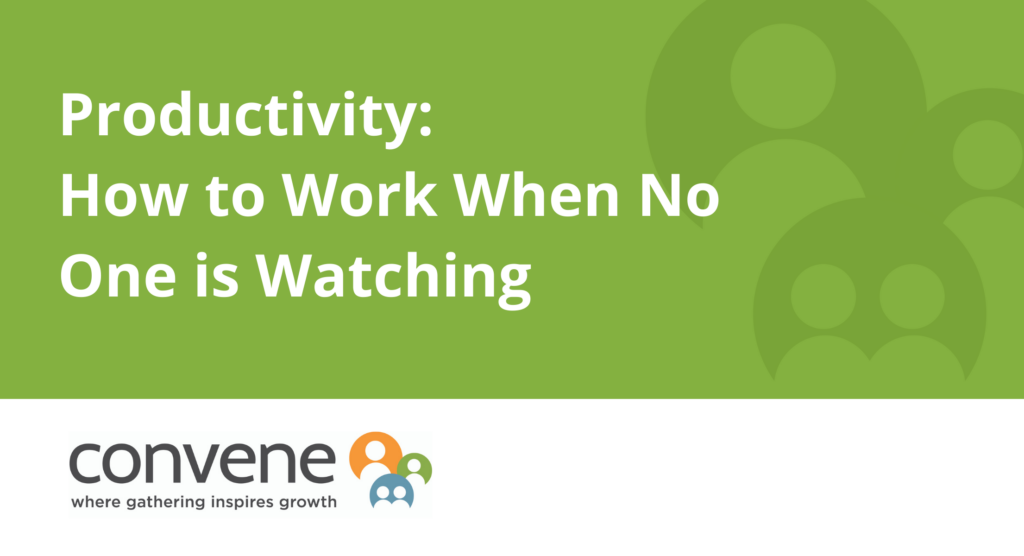 How do you get things done when it feels like the world is conspiring to hijack your time, your attention, and your focus?
When distractions are everywhere, and nothing seems to get accomplished?
Start by watching this webinar to learn the tools and strategies for overcoming procrastination, building stronger habits, harnessing daily energy, and being more focused, all so you can be more efficient and effective with your time and get things DONE.
You will learn (learning objectives)
The importance of being in action.
How to prevent obstacles from stopping you.
How working with (and around) your brain, can make all the difference in what can be accomplished every day.
How to leverage the trifecta of action, energy, and focus to stay on track and get more DONE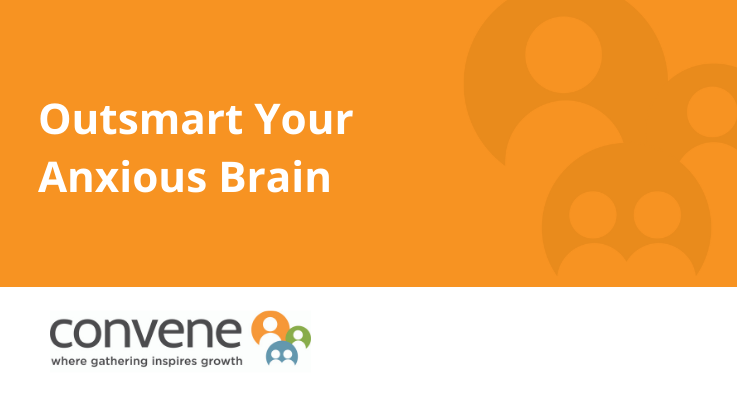 Anxiety is a powerful force. It makes us question our decisions and ourselves, worry about the future, and it fills our days with dread and emotional turbulence.
But what if we understood that anxiety is merely a trick of the mind, trying to convince us we're in danger?
Anxiety is like a magician behind the curtain, playing subtle tricks on us to convince us that we're in danger when we're not. When we understand this, we can observe our anxious feelings with some distance.
It's time to outsmart your worry and anxiety.
In this webinar you will learn (Learning Objectives):
The "trick" of chronic anxiety.

The ten most powerful techniques based in acceptance and commitment therapy (ACT) and cognitive behavioral therapy (CBT) to help you respond differently to panic, anxiety, worry, and phobias.
It's time to outsmart your worry and anxiety. Learn how in this webinar!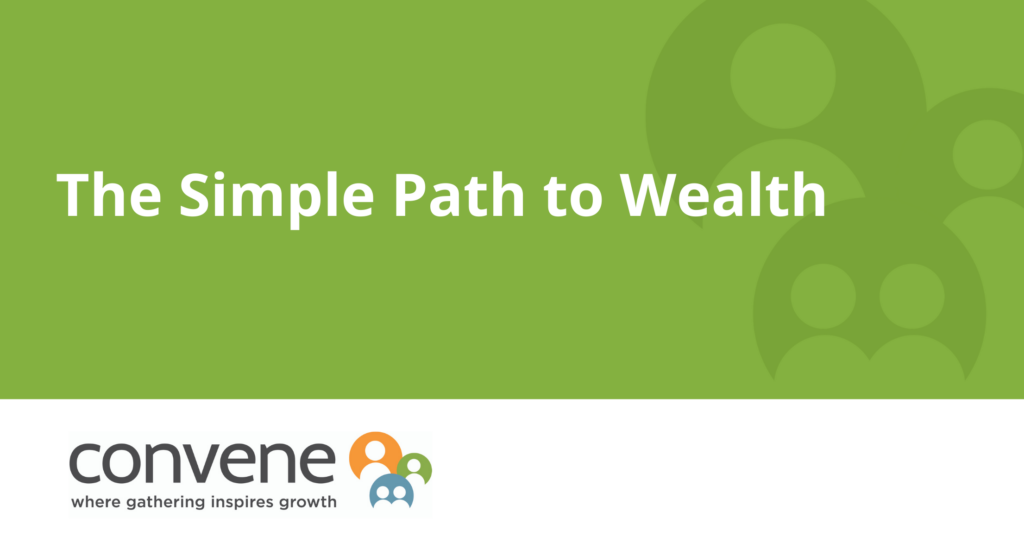 JL Collins wrote a book called The Simple Path to Wealth. 
The book grew out of a series of letters to his daughter concerning various things—mostly about money and investing—she was not yet quite ready to hear.
Since money is the single most powerful tool we have for navigating this complex world we've created, understanding it is critical.
"But Dad," she once said, "I know money is important. I just don't want to spend my life thinking about it."
This was eye-opening. I love this stuff. But most people have better things to do with their precious time. Bridges to build, diseases to cure, treaties to negotiate, mountains to climb, technologies to create, children to teach, businesses to run.
Unfortunately, benign neglect of things financial leaves you open to the charlatans of the financial world. The people who make investing endlessly complex, because if it can be made complex it becomes more profitable for them, more expensive for us, and we are forced into their waiting arms.
Here's an important truth: Complex investments exist only to profit those who create and sell them. Not only are they more costly to the investor, they are less effective.
The simple approach I created for her and will present to you, is not only easy to understand and implement, it is more powerful than any other.
In this webinar you will learn:
Debt: Why you must avoid it and what to do if you have it.
How to think about money, and the unique way understanding this is key to building your wealth.
Where traditional investing advice goes wrong and what actually works.
What the stock market really is and how it really works.
Why the stock market always goes up and why most people still lose money investing in it.
How to invest in a raging bull, or bear, market.
Specific investments to implement these strategies.
How to simplify the sometimes confusing world of 401(k), 403(b), TSP, IRA and Roth accounts.
TRFs (Target Retirement Funds), HSAs (Health Savings Accounts) and RMDs (Required Minimum Distributions).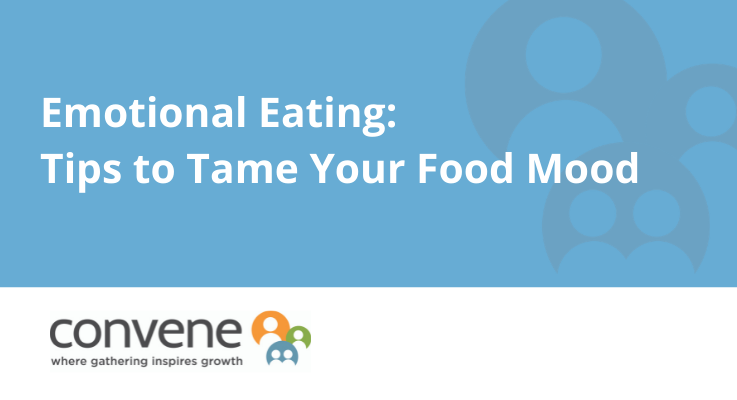 Emotional Eating: Tips to Tame Your Food Mood

The grim statistics of America's weight woes are closely tied to the emotional and mental coping mechanisms we practice to process our feelings.

Dr. Ro, America's Nutrition Coach, has great news!

These habits can be changed and we have the power to break free from eating our feelings and overcome emotional eating for once and for all.

When food is over-consumed and used to escape negative, self-defeating thoughts and unwanted feelings it can become a crutch and ultimately a drug.

But used for its intended purpose- sustenance, food nourishes and supports the body for normal bodily functions and helps us to thrive.

In this webinar you will learn: (Learning Objectives)

How to acknowledge and connect your feelings to your food choices.
Core belief systems that block your success and ways to reframe your inner dialog.
Foods that boost your mood.
Healthy behaviors to replace the unhealthy habit of using food as a crutch.
Practical tips for weight-loss and weight management.
About the Speaker: Dr. Ro
Dr. Ro is the author of three books:

Lose Your Final 15: Dr. Ro's Plan To

Eat

15 Servings A Day, Lose 15 Pounds at a Time.
Dr. Ro's Ten Secrets To Livin' Healthy.
You Healthy, And Happy: Dr. Ro's Tips To Living An Inspired Life.
Her recent book, Lose Your Final 15, was the cover story in Woman's World Magazine, only the third time in the magazine's history featuring an African American Woman on its cover.
Dr. Ro was featured for helping women to lose weight. To date she has helped over 1.5 million Americans lose more than 6 million pounds. She served on the Advisory Board at Family Circle Magazine, was columnist to Ebony Magazine's "Get Fit" and "Health and Wellness" columns.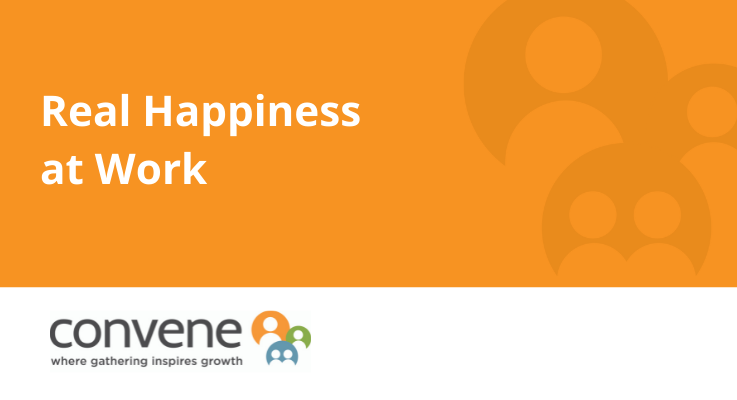 Even the best jobs are filled with stress, tough deadlines, impatient bosses, seemingly endless meetings―all the ills of harried life.
But as science increasingly shows, meditation is the antidote.
Real Happiness at Work is about being committed without being consumed, competitive without being cruel, managing time and emotions to counterbalance stress and frustration.
This webinar will help you bring the profound benefits of meditation to an area where you could use it most―the workplace.
You will learn:
Core meditations on broad themes like motivation, awareness, and seeing the good in others.
Short "stealth" meditations, the kind that are quick, private, and doable anywhere.
How to achieve great happiness at work!
Get ready to to be more creative, organized, and accomplished in this webinar with New York Times Bestselling Author Sharon Salzberg!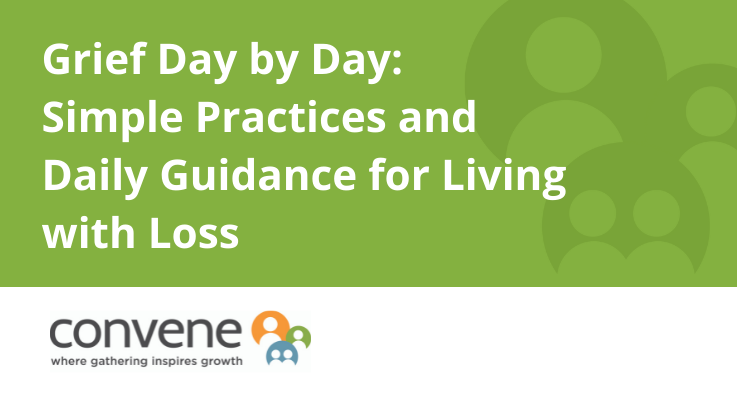 There is no "right way" to grieve. Grief is complex. It is ever changing and may come to us differently on any given day.
Drawing from her personal experiences and the stories of the 2 million followers on her Grief Speaks Out Facebook page, author Jan Warner will offer hope in its most practical form.
In this webinar you will learn:
Supportive, useful guidance to help you create a life in which peace, and even gratitude, can coexist with your grief.
Exercises that will help you process your feelings and develop skills for coping with grief as it arises.
Themes that capture common feelings and experiences such as: Loneliness, Things Left Unsaid, Unhealthy Coping Mechanisms, Guilt, and Intimacy.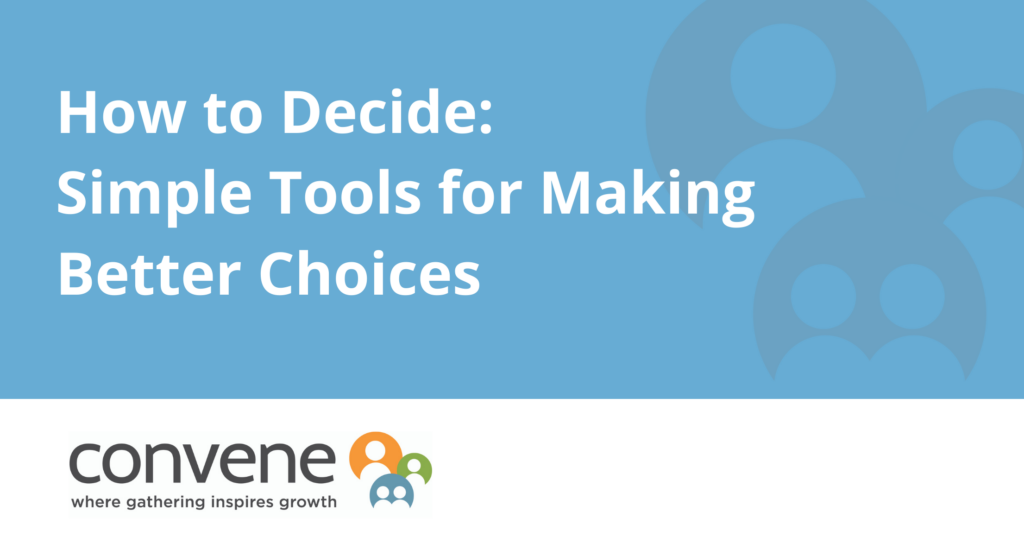 What do you do when you're faced with a big decision?
If you're like most people, you probably make a pro and con list, spend a lot of time obsessing about decisions that didn't work out, get caught in analysis paralysis, endlessly seek other people's opinions to find just that little bit of extra information that might make you sure, and finally go with your gut.
What if there was a better way to make quality decisions so you can think clearly, feel more confident, second-guess yourself less, and ultimately be more decisive and be more productive?
Making good decisions doesn't have to be a series of endless guesswork.
Rather, it's a teachable skill that anyone can sharpen.
In this webinar, bestselling author Annie Duke and former professional poker player lays out a series of tools anyone can use to make better decisions.
You'll learn:
To identify and dismantle hidden biases.
To extract the highest quality feedback from those whose advice you seek.
To more accurately identify the influence of luck in the outcome of your decisions.
When to decide fast, when to decide slow, and when to decide in advance.
To make decisions that more effectively help you to realize your goals and live your values.
As a result of this webinar you will achieve happier outcomes and fewer regrets!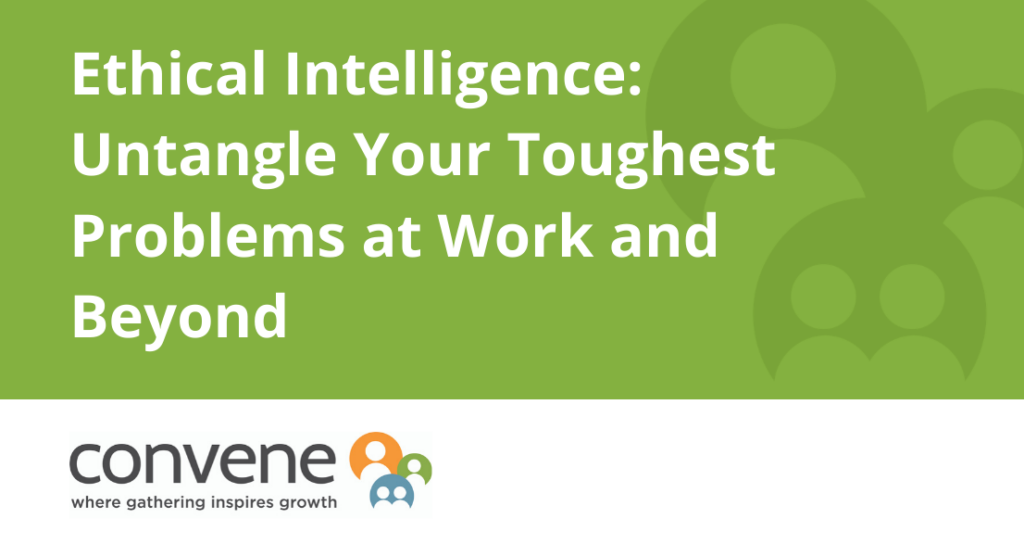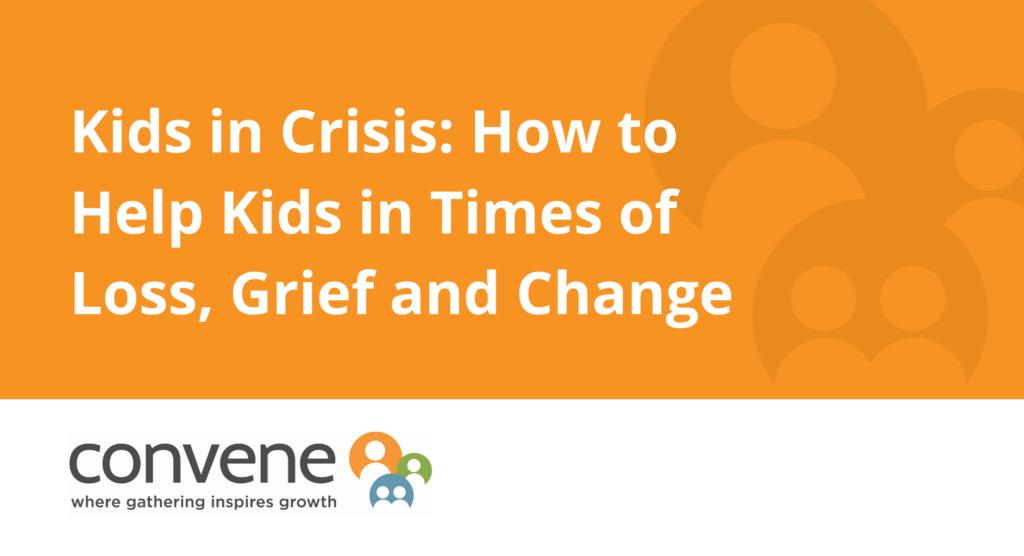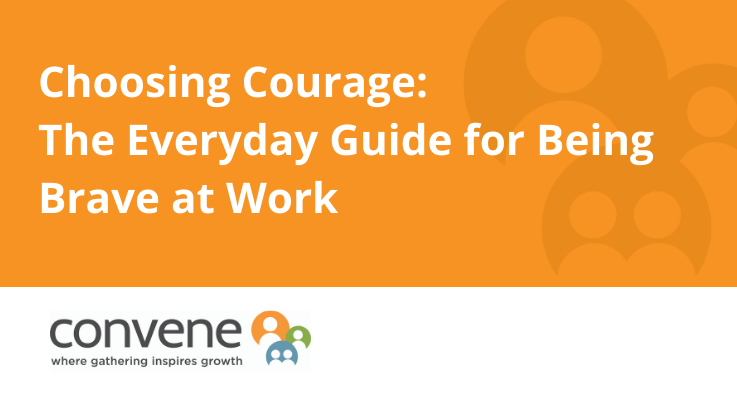 Have you ever wanted to disagree with your boss in a meeting? Speak up about your company's lack of diversity or unequal pay practices? Make a tough decision that you know will be unpopular?
We all have opportunities to be courageous at work.
But since courage requires risk—to our reputations, our social standing, and, in some cases, our jobs—we often fail to act, which leaves us feeling powerless and regretful for not doing what we know is right. There's a better way to work and live.
Courage isn't a character trait that only a few possess. It's a virtue developed through practice.
In this webinar you will learn:
Research-based tactics to help you make better use of your courageous instincts at work.

How to develop courage through practice.

How to incoporate courage into your everyday life.

Stories of ordinary people who've acted courageously to make a greater impact.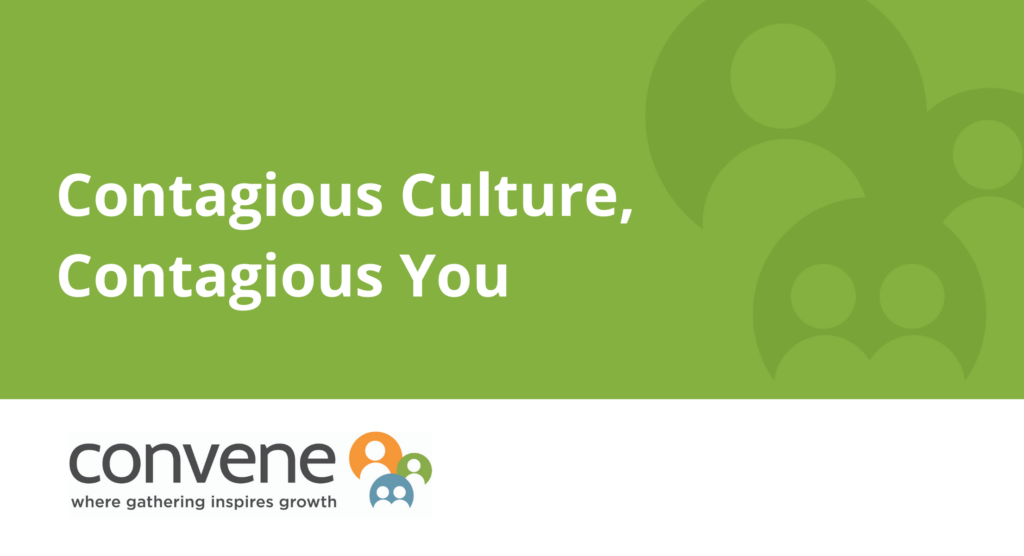 Your success and influence as a professional depends upon your ability to relate to others, to create impact with your clients and team, and in being an inspiring authentic human to be with.
It's the quality of your presence that ultimately determines your ability to succeed—your presence is your impact, and for good or bad, you are contagious.
In this webinar, Anese will share the power of using intention, service, and self-care as magic, how to use the IEP Method® and your Intentional Energetic Presence® (IEP) to create impact, and provide frameworks for up-leveling your leadership presence and (positive) contagiousness.